FF Series  Filling-Sealing Machine 
FF-10-230GU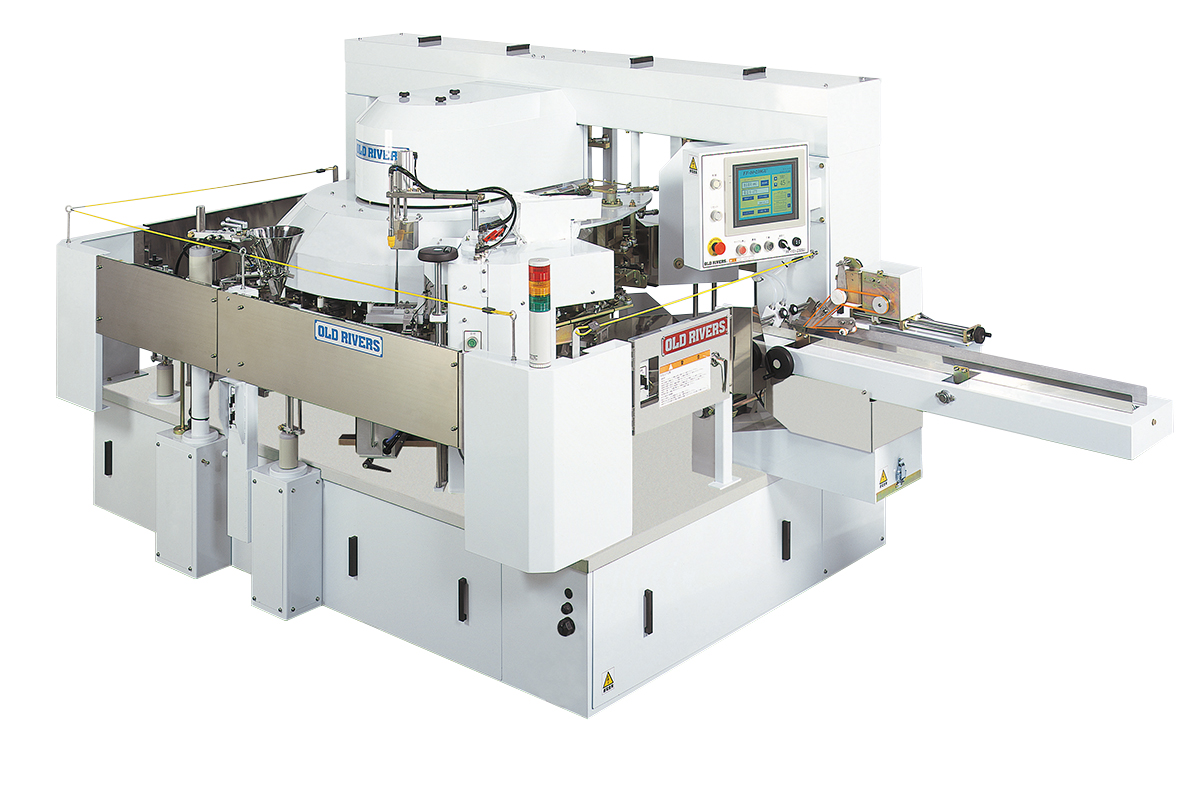 Main Features
In the conveyer type bag magazine, bag feeding is stable by adopting the feeding system of a bag bottom seal part.
The stable feeding of the gusset bag without side seal is also feasible by adopting the cross-open gripper (patent applied for).
The flat bag and gusset bag are exchanged by a touch panel, and gripper width is also is adjusted with a switch (by handle partly). Therefore, any tool is unnecessary entirely. As a result, the time of item change is shortened.
Since the operation part is equipped with the touch panel system, the packaging conditions of 100 items can be preset. Both flat bag and gusset bag can be set and changed only by calling the item. In addition, the system displays trouble locations, cause and remedial action, and the counter and hour meter indicate the exchange cycle of consumables and oiling period, thus supporting a maintenance management.
Main Specifications
Capacity (Bag/min.)
Flat bags:10-45
Gusset bag:10-35
Usable bags /Width x Length (mm)
Flat bags:80-230×150-380
Gusset bag:80-180×150-350