FF Series  Filling-Sealing Machine 
FF-450N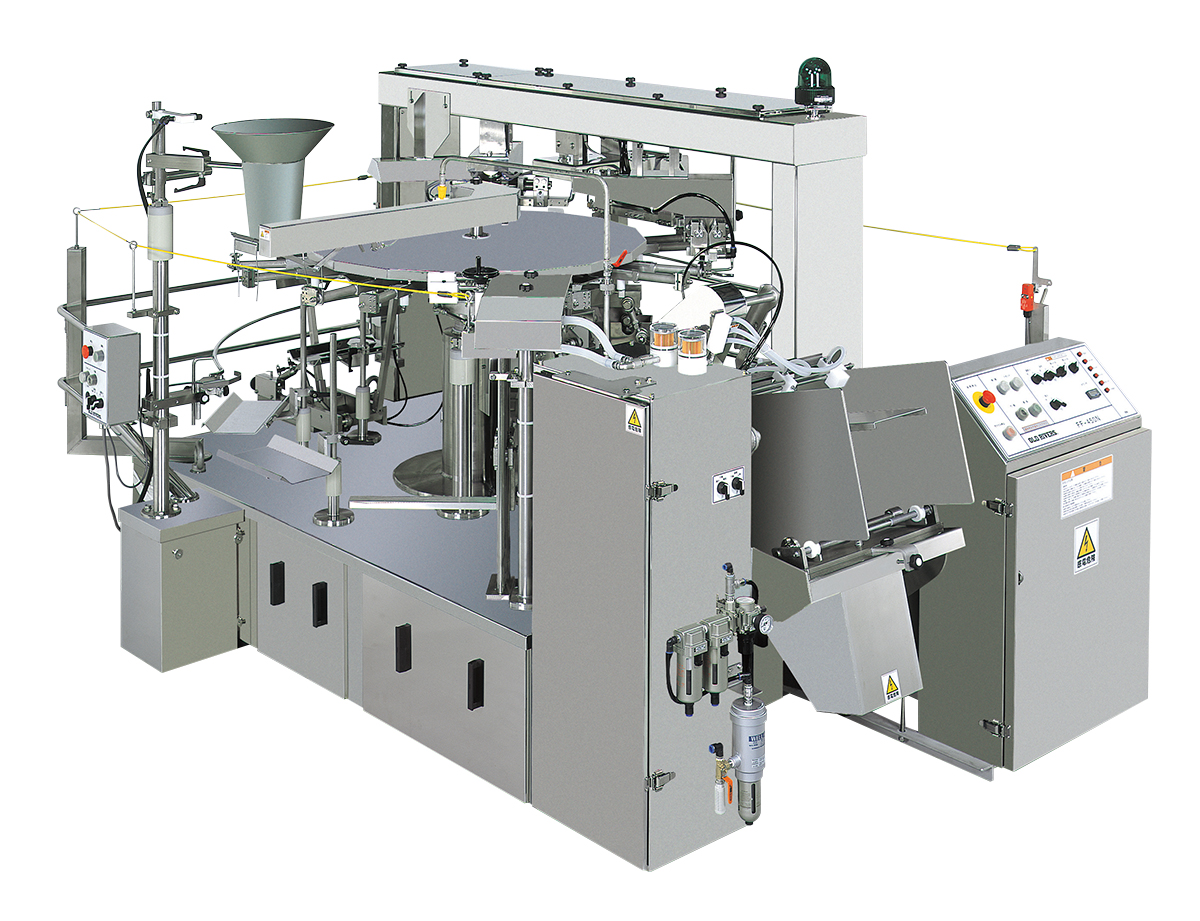 Main Features
This is the institutional-use filling-sealing machine which can package the wide range of products to mass Max. 10kg.
Gripper width can be adjusted by one switch. This means impressive savings in time and in manpower during bag replacement.
The bag recycle mechanism reduces the loss of empty bags as standard equipment.
If a heater element is burned out, an alarm occurs, and the machine stops.
The machine can be connected with the auto weighing machine and the feeding device.
The central lubrication system is equipped (some parts of components are lubricated from the outside of machine.)
An inverter system can adjust a running speed with a dial.
Timing can be adjusted by an electronic cam.
Main Specifications
Capacity (Bag/min.)
5-20

Usable bags
/Width x Length (mm)
250-450×300-600