FFD Series  Filling-Sealing Machine 
FFD-230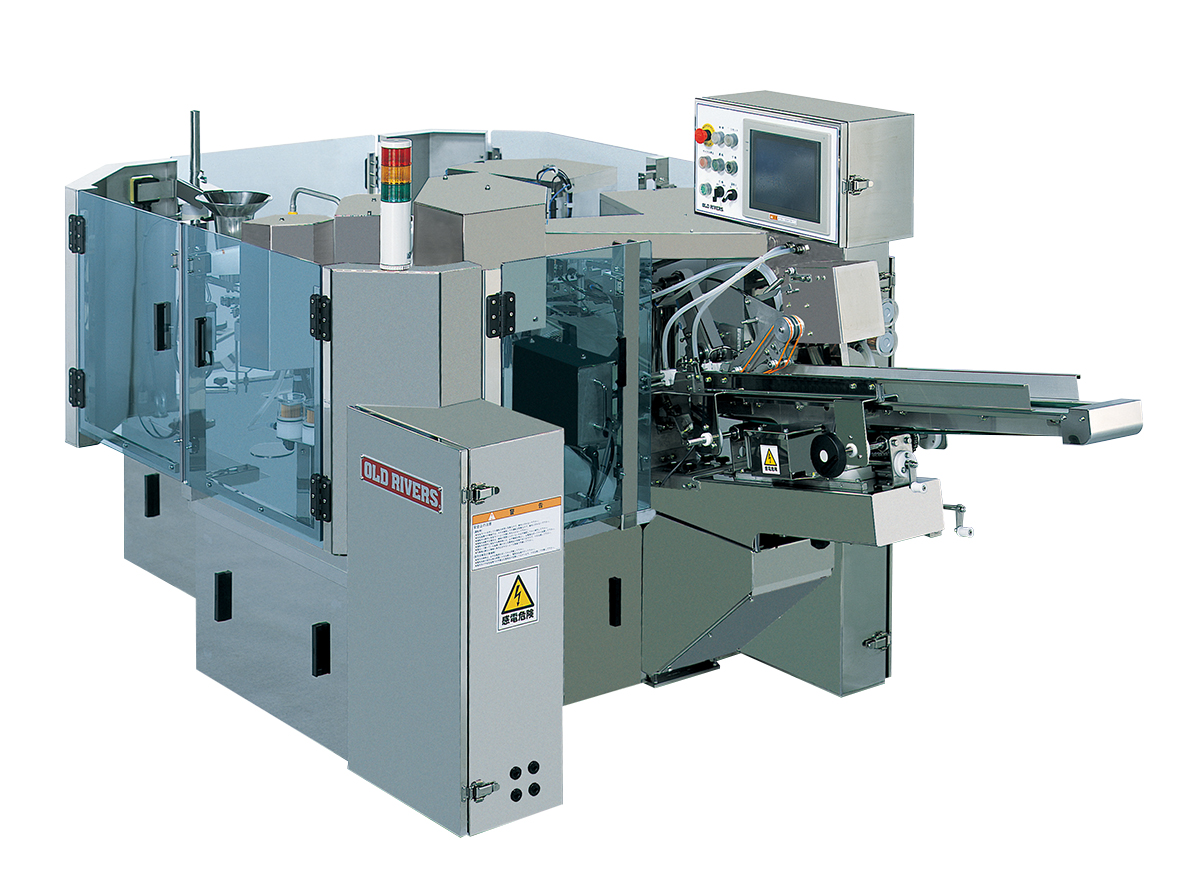 Main Features
This series adopts functions for packaging both flat bags and standing zipper bags (option). It is compact in size and can be fit into existing lines.
The machine is made of stainless steel as standard, and sanitary and safety are emphasized.
The standard bag magazine and the special bag feeding device (conveyer type) with casters can be exchanged by one touch of a button for various bags (option).
Daily operations such as operating switches, setting bags and making printing adjustments can be done comfortably from one spot, and an ergonomic design has been pursued in positioning the seal maintenance reversal mechanism and filling unit recovery structure in the operator's line of sight.
The economical stable production can be obtained by the automatic follow-up system generating a certain mechanism from low speed to high speed and the proven bag recycle function.
The visible and multifunctional color touch panel in which the temperature control, product preset, monitoring, maintenance modes are incorporated is provided.
Main Specifications
| | |
| --- | --- |
| Capacity (Bag/min.) | Flat bags/standing bags with zippers:20-65 |
| Usable bags /Width x Length (mm) | Flat bags:100-230×130-380 |