FVH Series  Vacuum packaging machine 
FHV-8-220-L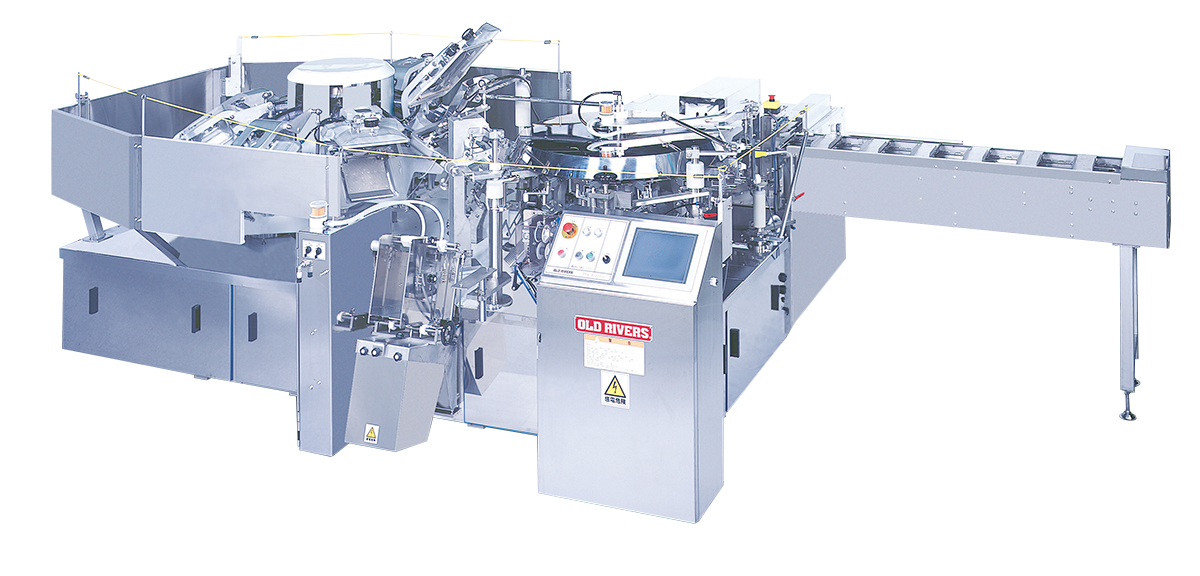 主な特長
The horizontal inserting conveyer inserts the products horizontally, and product form and orientation are kept while packaging.
The inside of the vacuum chamber is tilted to prevent liquid from spurting. Moreover, the inside of the vacuum chamber can be washed with water. Furthermore, a transparent window is set as each vacuum chamber as standard. The state of a sealing area can be checked at a glance.
Since the operation part is equipped with the touch panel system, the packaging conditions of 100 items can be preset. Machine speed, temperature adjustment, degree of vacuum, filling liquid amount, etc. can be set and changed on a virtually flicker-free color display by only easy operation which calls up them to each item.
In addition, various monitoring features are available, i.e. indication of trouble locations (self-diagnostic.), cause and remedial action displays, preset counters and maintenance interval notifications using a built-in counter and hour meter, etc. Moreover, since the degree of vacuum and temperature can be displayed at real time, the system functions are increased additionally, thus supporting the management system corresponding to HACCP.
The bag recycle mechanism reduces the loss of empty bags as standard equipment.
The width of grippers on filling carousel is adjusted by a switch. The width of grippers inside of vacuum chamber does not need to be adjusted usually.
主な仕様
| | |
| --- | --- |
| Capacity (Bag/min.) | 10-30 |
| Usable bags /Width x Length (mm) | 130-220×200-300 |