Filling device/Feeding Device  FLF Series 
FLFⅢ-700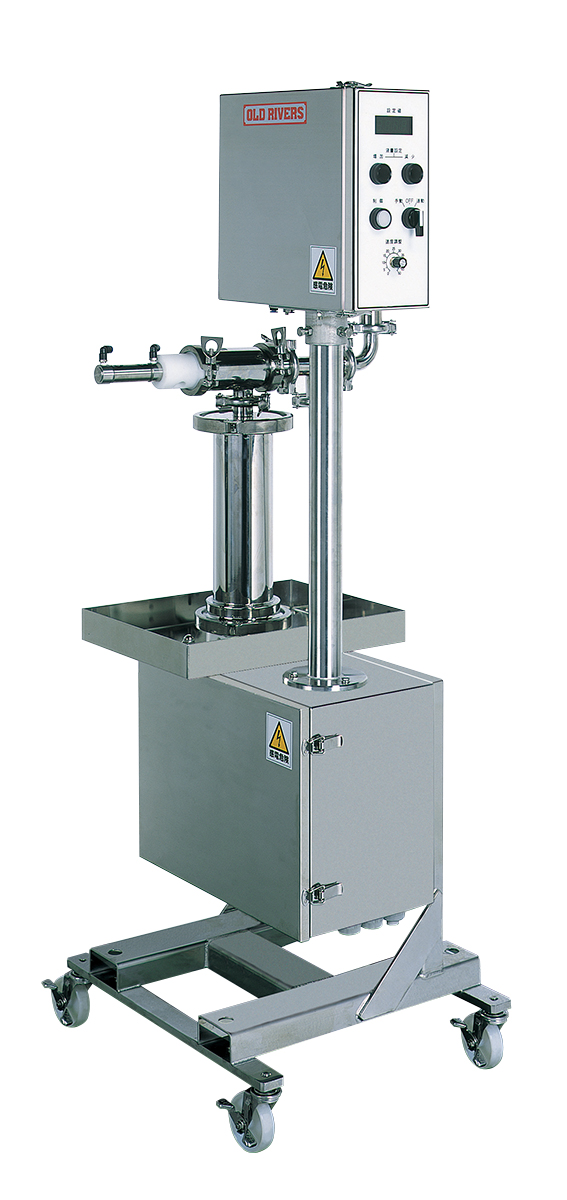 Main Features
Anyone can adjust a liquid amount easily by a digital setting mode.
The servomotor is capable of setting the filling speed of the device.
The wetted part is sanitary since SUS304 is used.
Each liquid amount can be supplied by changing the cylinder to each size.
The device endures high temperature, and it disinfects equipment at a high temperature (in case of heat resistance hose is used.)
Disassembly and reassembly cam be performed without any tool. The one-touch clamp system is used.
HACCP provided, non-screwing on wetted part
This device can be connected easily with various packaging machines.
Main Specifications
FLF-700
Capacity (Shot/min.)
20(Max.)
Filling amount(ml)
140-700
Temp. of filling product
5-80°C
Viscosity/criterion
(mPa/s)
1-3,000