Filling device/Feeding Device  FMB Series 
FMB-2000-1H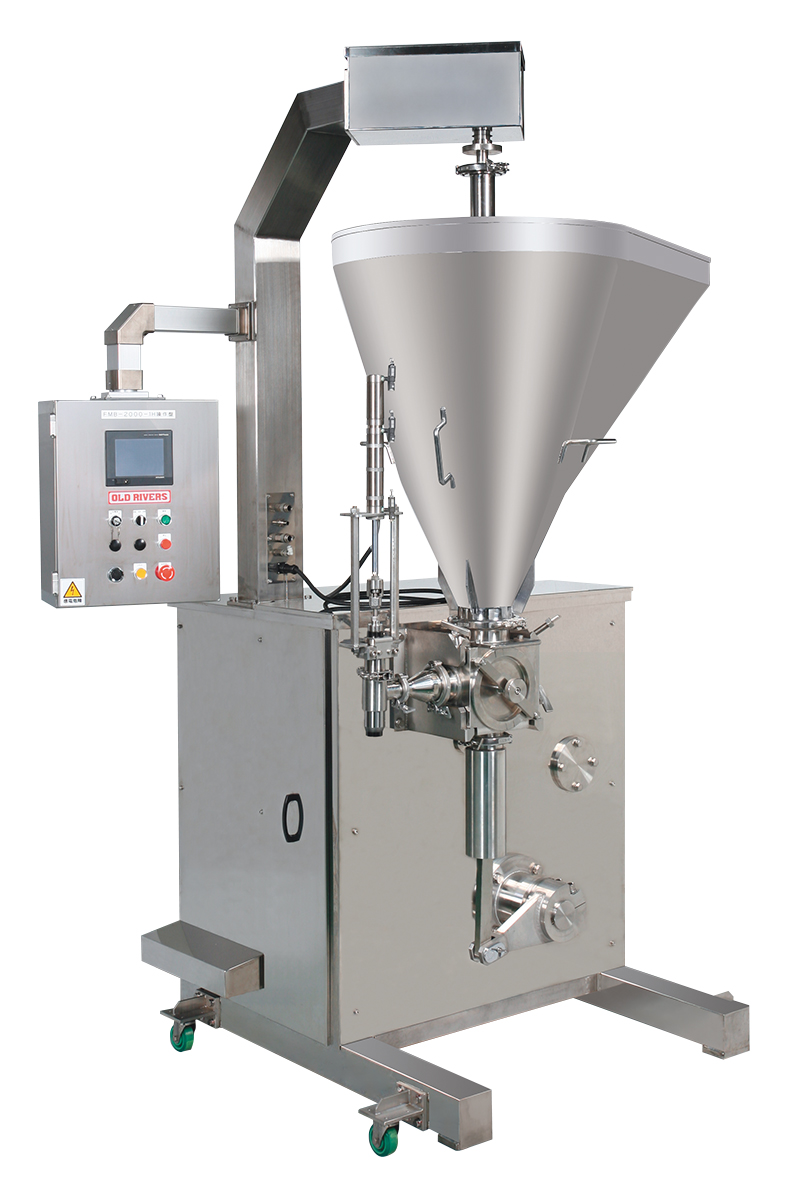 Main Features
The servomotor drives a piston(s), thus resulting in a high capacity and accuracy. The control function is also provided for correcting the variation of a filling amount.
A high definition touch panel is adopted on the operation part of the machine. The various data to max. 100 items such as filling amount of each item and filling speed, etc. can be preset, thereby producing a variety of products easily.
To reduce the damage of solid material, the cylinder is assembled vertically, and the diameter of a product passage part is enlarged to φ75 (3S).
The filling nozzle (option) of a cut nozzle type is adopted, and an air cut device is mounted onto the nozzle tip in order to prevent dripping. Moreover, the nozzle piston is controlled at 3 lower, medium stop and upper points.
The wetted part is disassembled and washed easily without using any tool.
Since the pushing type agitator (option) is installed, filling accuracy can also be increased.
Main Specifications
Capacity (Shot/min.)
15-30
Filling amount (ml)
2,500(Max.)
Temp. of filling product
5-60°C
Viscosity/criterion
(mPa/s)
1-100,000