Filling device/Feeding Device  FSM Series 
FSM-500T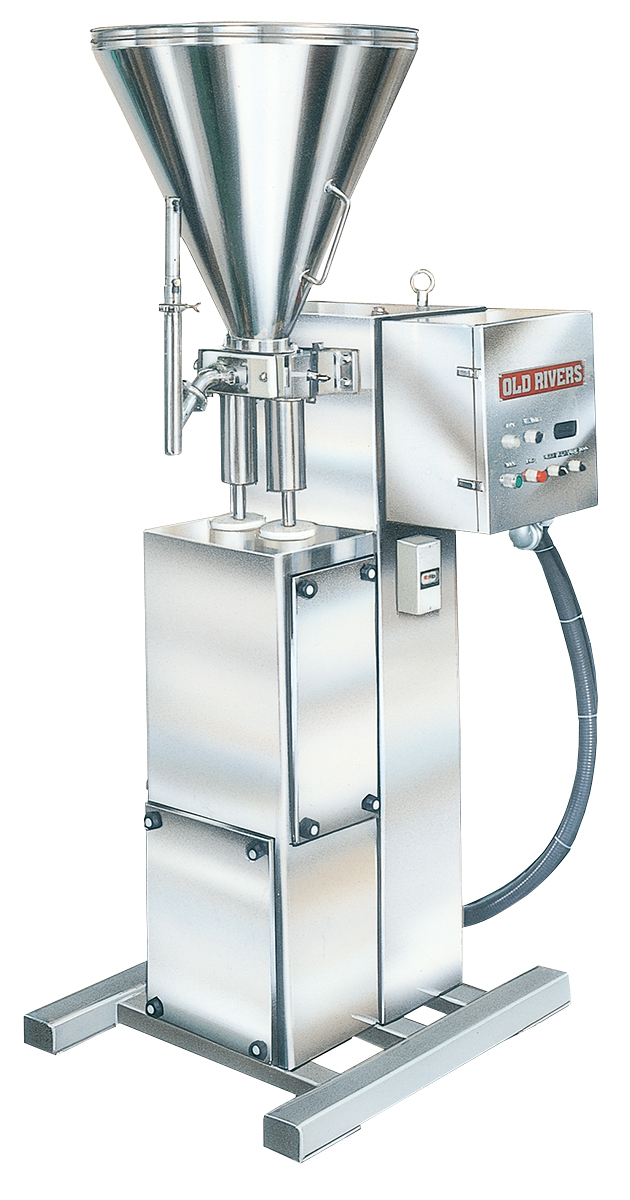 Main Features
Since the double cylinders reciprocate alternately, the device makes full use of the capabilities of filling and feeding when the product including high viscosity is packaged.
The filling cylinder pulls out the product horizontally with great precision.
The diversion valve is made of resin and SUS316, and it is sanitary.
Sanitary nature is high, and overhaul and cleaning can be done easily.
This series is structured so as to support high temperature products too. (Cooling water required)
The sequential control is allowed to operate the device certainly.
A product amount can be adjusted with one touch of a button on the digital display.
This device can be connected easily with various packaging machines.
Main Specifications
Capacity (Shot/min.)
20-30
Filling amount(ml)
105-300
Temp. of filling product
5-50°C
Viscosity/criterion
(mPa/s)
1-100,000