FTG-200F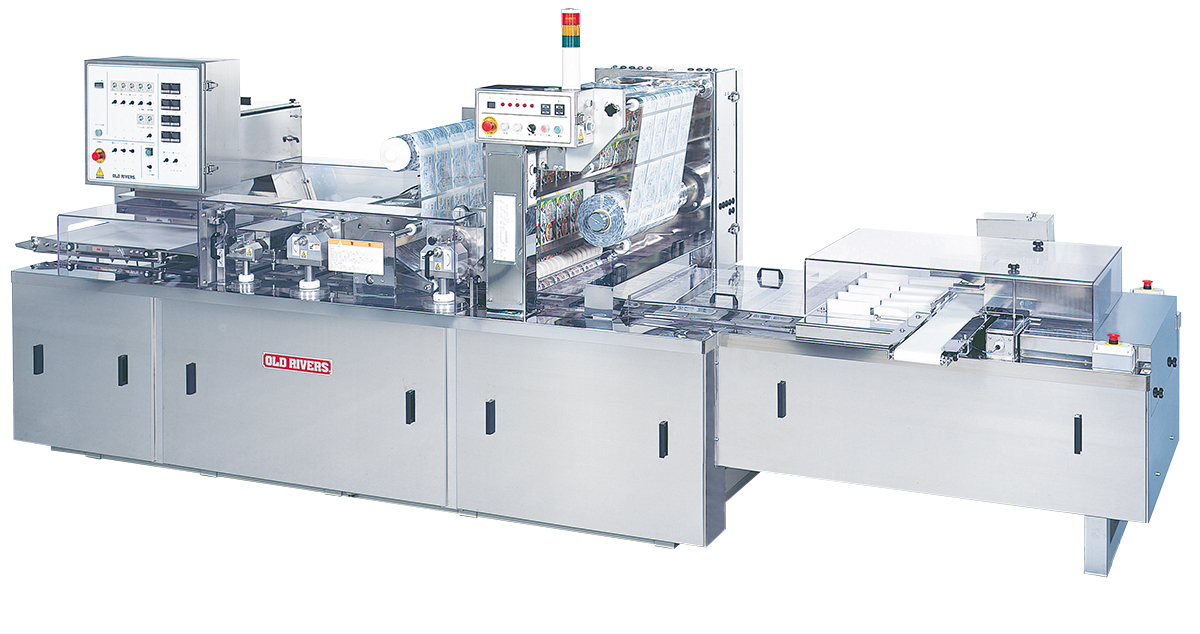 Main Features
This is the vacuum gas packaging machine for tray products.
Since the vacuum chamber is flushed with inert gas after vacuumizing, the amount of residual oxygen in trays is kept lower than conventional gas flushing systems.
Since plastics and cartons can be used for both trays and lids, the machine supports various packaging materials.
Besides manual feeding, processing can be optimized for work via fully-automated operations from tray and lid supply, to product filling, vacuumizing, gas flushing and sealing, and trimming.
Dies can be changed with one touch of a button when changing production, thus doing away with the trouble of tedious adjustments.
Main Specifications
FTG-200F
Capacity (Cycle/min.)
Only seal process:14(Max.)/
In gas replacing:8(Max.)

Usable tray
/Width x Length (mm)
115(Max.)×200(Max.)
At the time of 4-line spec.