FTG Series  Vacuum packaging machine 
FTG-300SF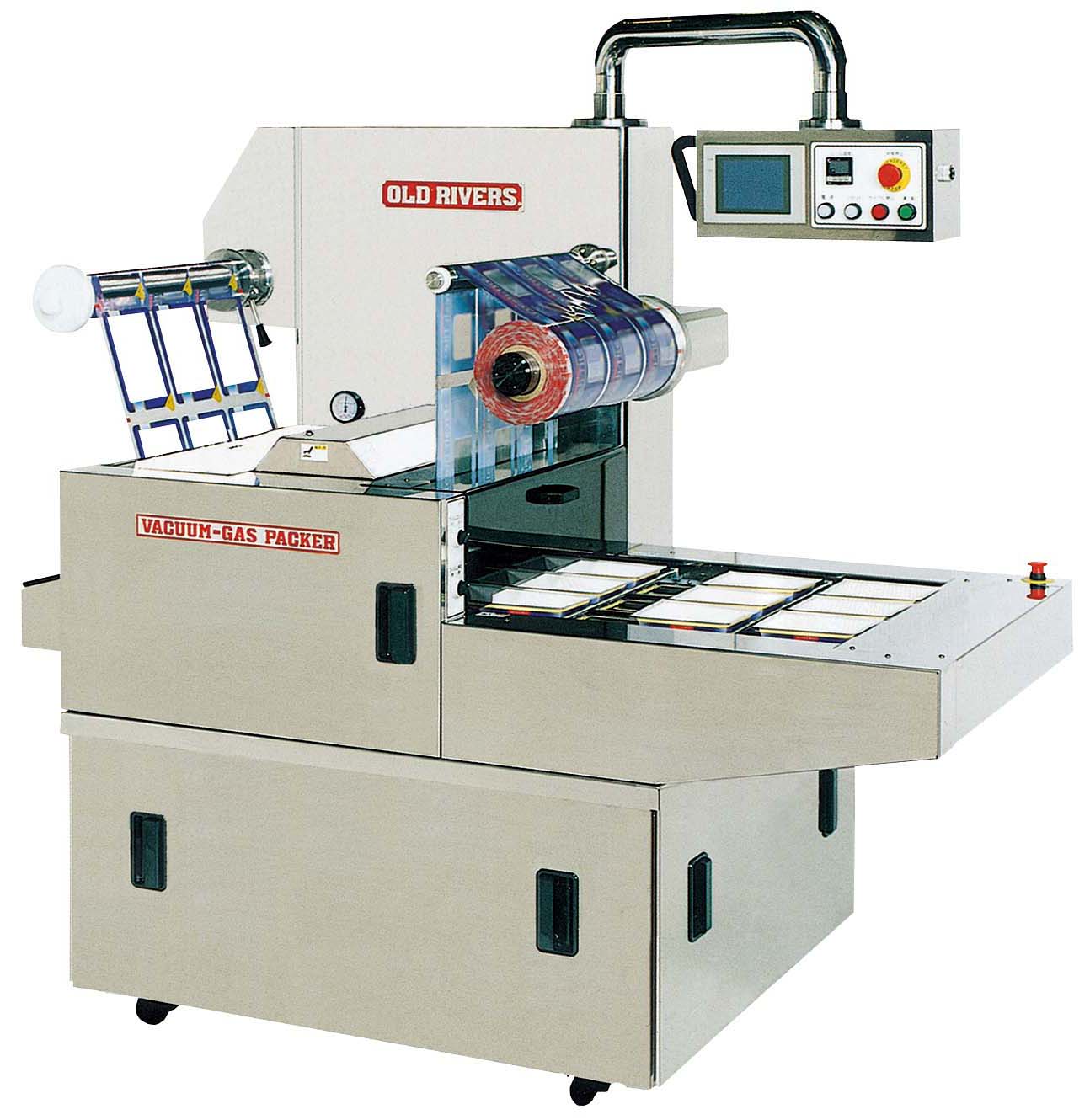 Main Features
This is the vacuum gas packaging machine for tray products. Since the vacuum chamber is flushed with inert gas after vacuumizing, the amount of residual oxygen in trays is kept lower than conventional gas flushing systems.
The machine is more economical on the specifications level, being compact and requiring minimal installation space, and not needing an air source. Moreover, the machine can also be easily moved.
Since the feeding rate of an upper lid film is controlled so that the tray sizes will be optimum even if the tray is changed, a film loss is reduced remarkably, thus resulting in a high degree of cost effectiveness.
Various trays, such as P.P trays and paper trays, etc. can be supported.
Since the operation part is equipped with the touch panel system, the various data (each time of vacuum, gas flushing and seal) of 20 items can be preset.
Since one exclusive bucket (frame) is used to set trays in the machine, trays can be changed in a short amount of time when changing products, thus enabling flexible production.
Main Specifications
FTG-300SF
Capacity (Cycle/min.)
3-4

Usable tray
/Width x Length (mm)
225(Max.)×300(Max.)
At the time of 2-line-up spec.