Bag-filling-sealing Machine  FV Series 
FV-8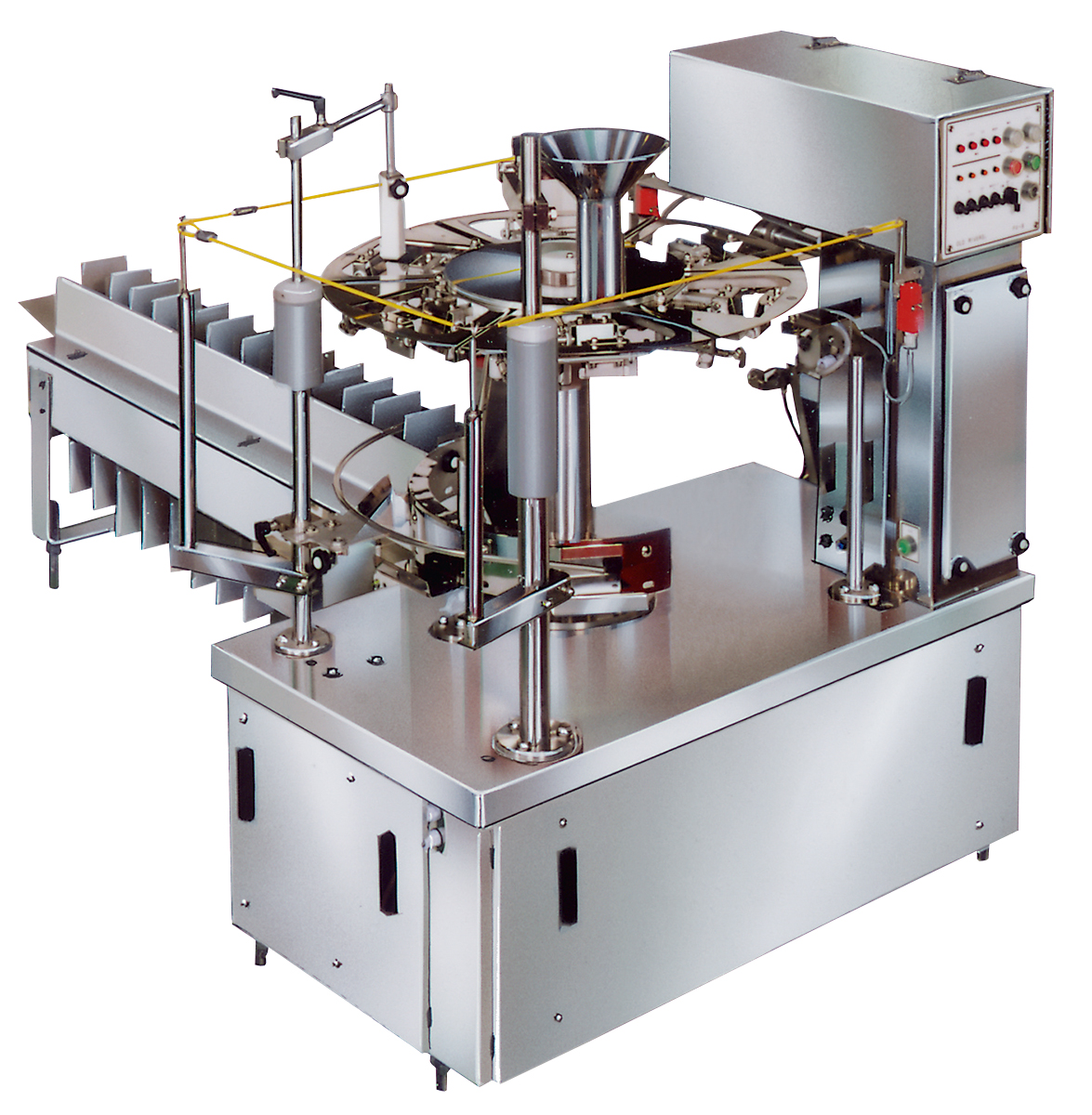 Main Features
The machine is capable of packaging long, medium and small flat bags (four-side sealed) widely.
It is smoothly operated by using an inverter.
A major part is made of stainless steel.
The bag clamp mechanism is improved, and compact machine is designed.
The stand conveyor for connection with a post-process comes equipped as standard.
The bag feeding vacuum pump is built in the machine.
A compressor is unnecessary since air is not used in standard specifications. (There is a case that the compressor may be required for a machine with optional device.)
Both two types of small bag spec. (bag width 100mm-180mm) and medium bag spec. (bag width 130mm-220mm) can be offered.
Main Specifications
FV-8
Capacity (Bag/min.)
10-30
Usable bags /Width x Length (mm)
Small bag spec.:100-180×200-500
Medium bag spec.:130-220×200-500