FVF Series  Vacuum packaging machine 
FVF-8-260N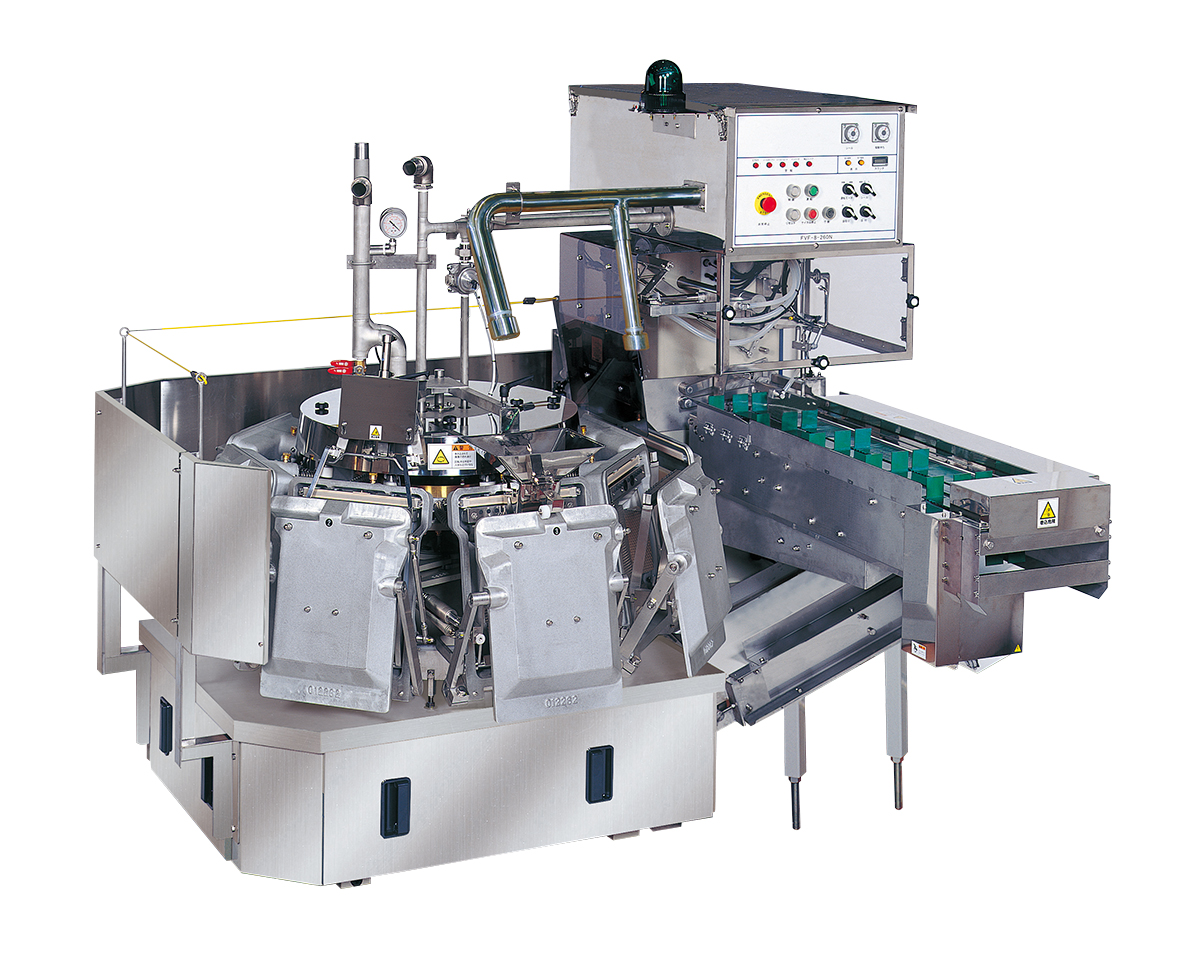 Main Features
Empty bags from polyethylene bags to laminated bags can be supplied stably by providing the horizontal slide prevention guides in addition to the conventional conveyor system.
Suction cups are adopted to hold bags in the vacuum chamber, making troublesome adjustments accompanying changes in bag width unnecessary.
The motion of a machine becomes more smooth by controlling an inverter system, and designing the cam by a computer, and capacity is increased compared with the conventional machine.
The maintenance becomes easy by opening and closing a vacuum chamber with one touch of a button while the sealing wire and a Teflon tape are changing, and the inside of vacuum chamber is washing. For the quality of the material, the corrosion-resistant aluminum alloy is also adopted.
The opening/closing mechanism of the vacuum chamber is designed to absorb impact shocks, thereby resulting in smooth quiet operation.
The space between a frame and a vacuum chamber becomes larger than before, and the entire frame is covered with a stainless steel. As a result, cleaning and washing properties are improved.
The automatic weighing machine, feeding device can be interlocked.
Main Specifications
| | |
| --- | --- |
| Capacity (Bag/min.) | 15-22 |
| Usable bags/Width x Length (mm) | 200-250×280-380 |