FVS-NV Series  Vacuum packaging machine 
FVS-500NV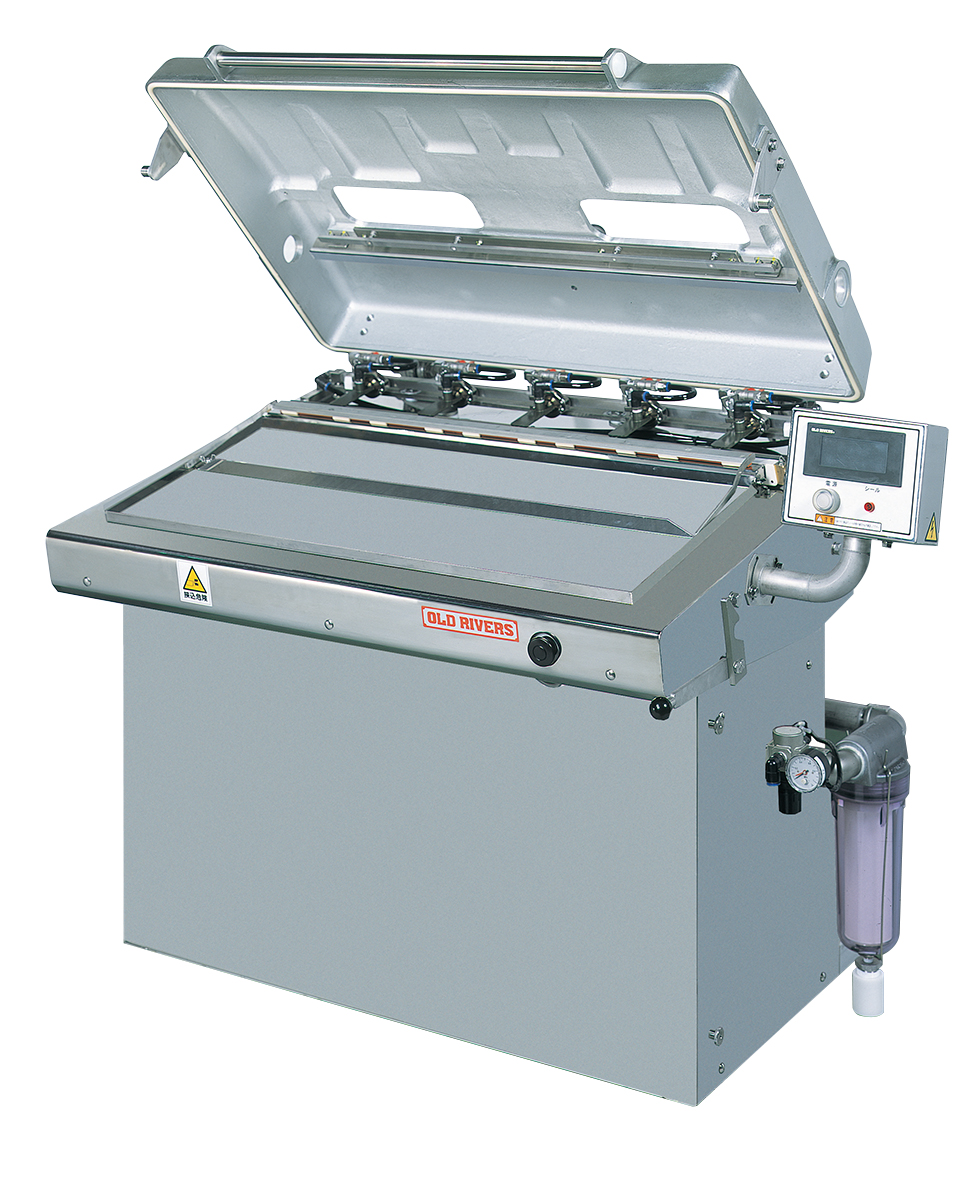 Main Features
Since the nozzle deaerating device is added to the conventional vacuum packaging machine, it features combined use for vacuuming inside the product and only around the product.
Since the machine is equipped with the nozzle deaerating system using the vacuum chamber, it becomes easy to pack the liquid products which are hard to be packaged by using only the nozzle deaerating system.
Since the nozzle is movable, top seal is possible.
Since the operation part is equipped with the touch panel system, the packaging conditions of 10 items can be preset.
The platen and frame are made of stainless steel, and the vacuum chamber is made of aluminum casing for which corrosion resistance is high. Therefore, the system is very sanitary.
It is also ready for the gas packaging specification that top seal is possible as an option.
Main Specifications
Capacity (Cycle/min.)
Vacuum:1-2
Nozzle deaerating:2-3
Seal bottom (mm)
440
Seal length (mm)
890