FVV Series  Vacuum packaging machine 
FVV-8-180NY-R/FVV-8-180NY-L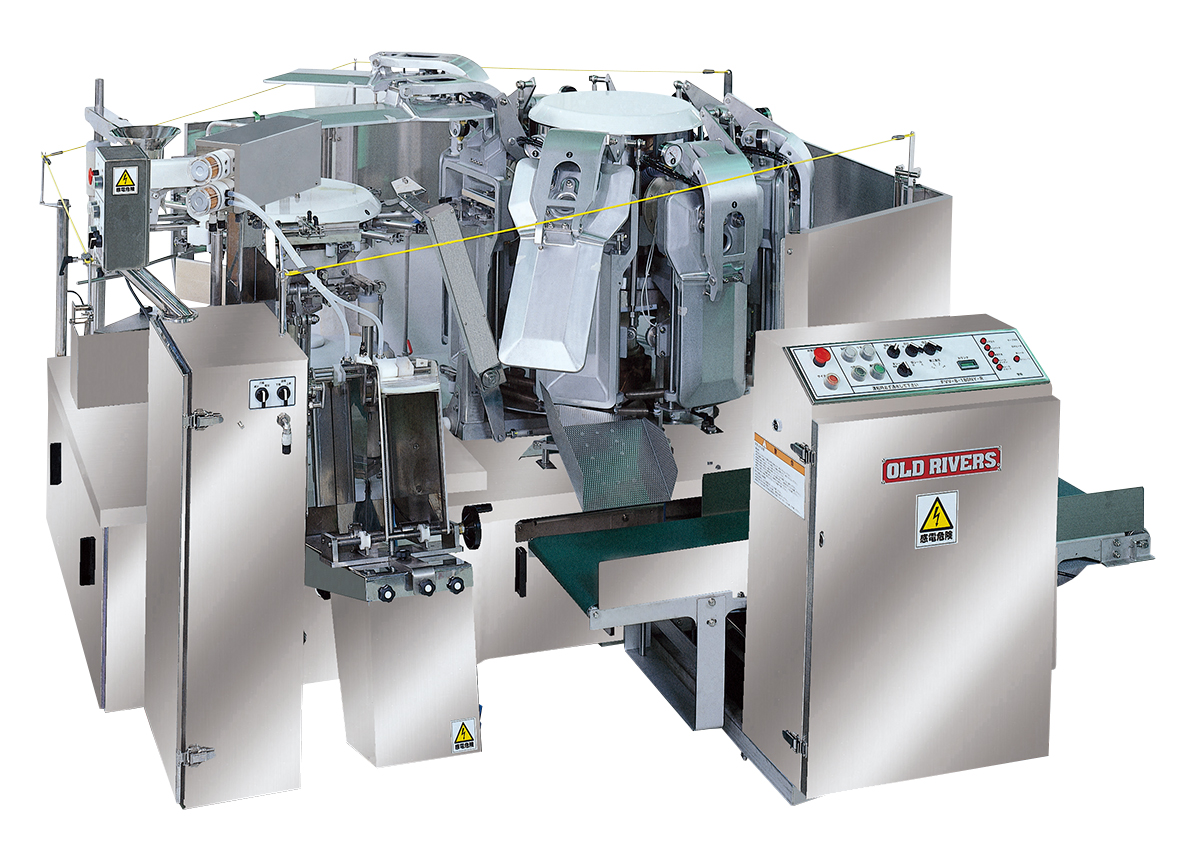 Main Features
This machine has separate carousels for filling and vacuumizing. The filling carousel moves intermittently to smoothly feed the products, while the vacuum carousel rotates continuously at a large turning radius. Moreover, bag filling sections have been increased from 6 to 8, enabling more functional setting when optional devices are added. Furthermore, the lineup includes the FVV-8-180NYL that can accommodate 50 mm longer bags (up to 550 mm) than earlier models.
The bag recycle mechanism reduces the loss of empty bags as standard equipment.
The machine can be connected with the auto weighing machine and the feeding device.
The downsized vacuum chamber enables filling of 30 bags (max.) per minute, thereby ensuring an efficient production system. Moreover, the inside of the vacuum chamber can be washed with water. And, each vacuum chamber has a transparent window as part of the standard configuration, making it possible to visually check sealing area.
If a heater element is burned out, an alarm occurs, and the machine stops.
An inverter system can adjust a running speed with a dial.
Timing can be adjusted by an electronic cam.
The central lubrication system is equipped (some parts of components are lubricated from the outside of machine.)
The reverse rotation type FVV-8-180NY-L can be arranged to fit the line in the place of installation.
Main Specifications
FVV-8-180NY-R/FVV-8-180NY-L
Capacity (Bag/min.)
10-30
Usable bags
/Width x Length (mm)
100-180×150-500*