HI Series  Vacuum packaging machine 
HI-750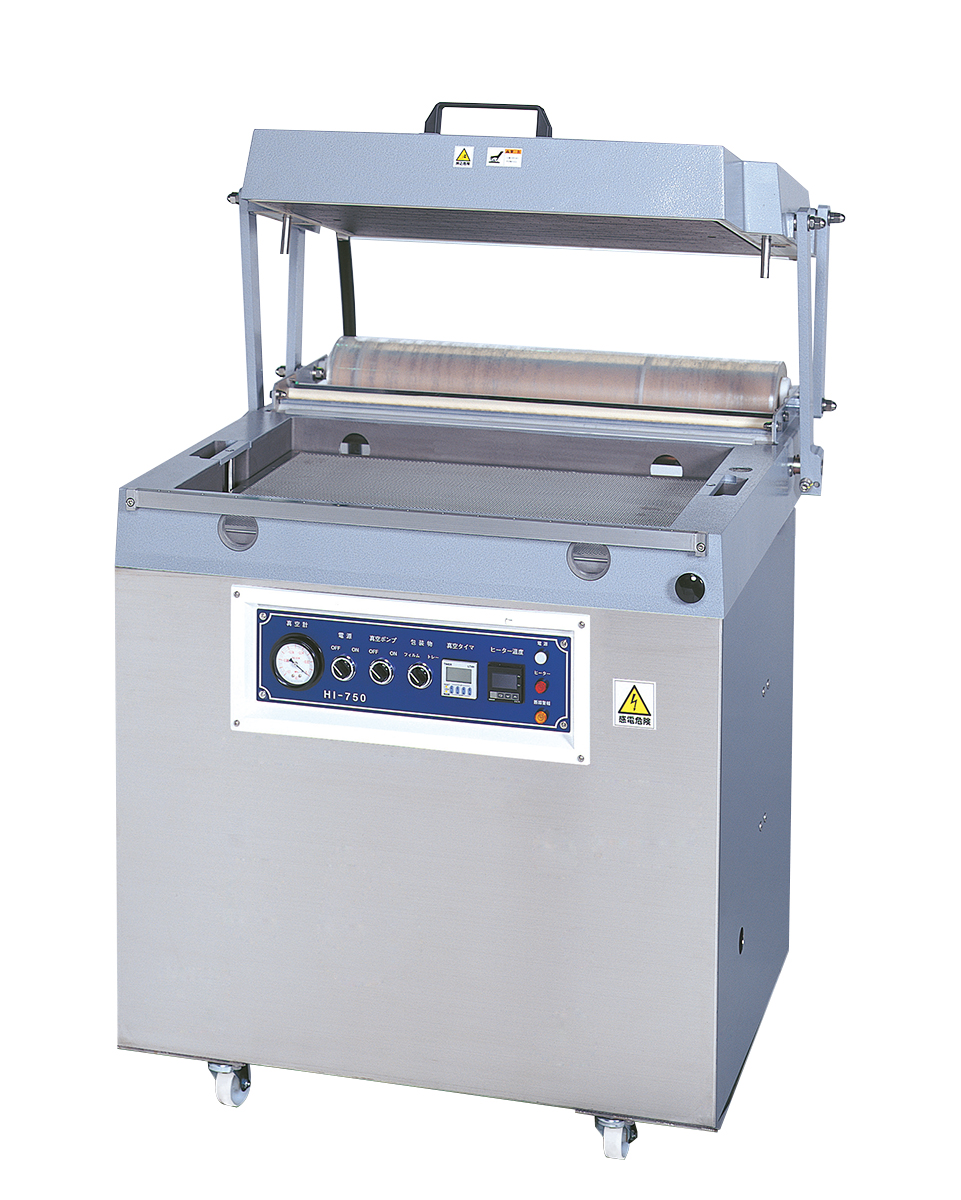 Main Features
Since tight packaging is performed by stretching a heat-softened film over products arranged on another film (tray or form plate), bag stuffing is not needed. Moreover, since the film tightly envelops the product, frost does not form on contents as happens with stretch packing, thus preventing drying.
Since the upper film is contacted with the lower film (tray or form plate), dripping is unlikely and stretching is preventing.
Frozen food can be packaged in the frozen state.
Since the film gently contacts the product, soft products seldom deform. Thus, the product can be packed as is.
Main Specifications
HI-750

| | |
| --- | --- |
| Capacity (Cycle/min.) | 1.5-2.5 |
| Lower film size (mm) | 700×490 |