Filling device/Feeding Device  TCIII Series 
TCⅢ-27/32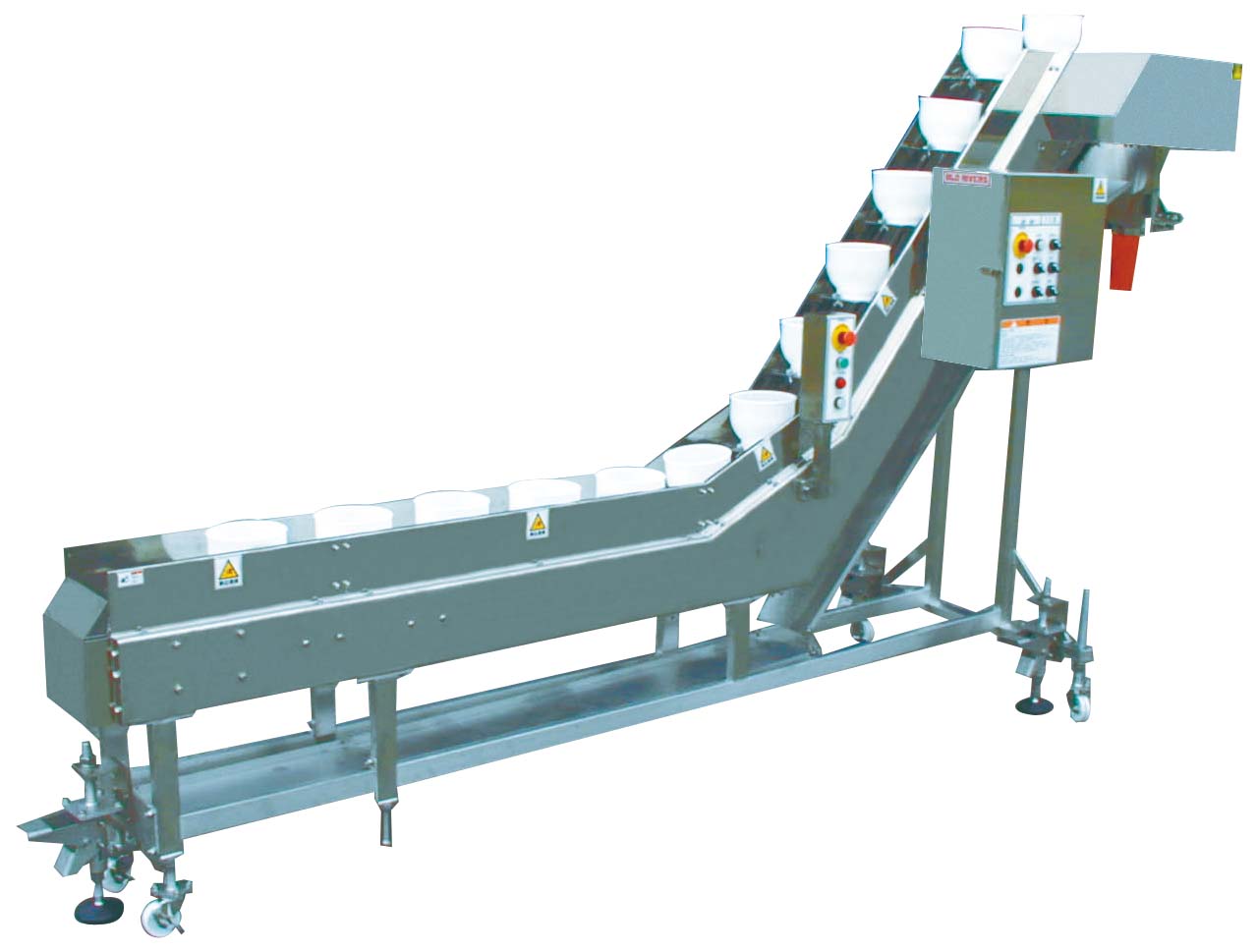 Main Features
The high speed type packaging machine features the high speed running of max. 60 shot/min. compared with the conventional machine.
The conveyer is available for products of a wide range from small bags to institutional use large bags.
Dropping of two times (double dump) is also possible by switching a switch. (Timing adjustment is required.)
Cups are maintained horizontally even if they are passed through an inclination portion, and products do not fall.
The major part of the machine is made of stainless steel and resin.
Medium and large cups can be mounted.
Main Specifications
Capacity
(Shot/min.)
60(Max.)
*In single dump